YOUR GLOBAL COLOR FORECASTING WORKSHOPS
Who is Color Marketing Group?
• International, not-for-profit association • Providing color forecast information for over 50 years • An association that thrives on the contributions of color professional members •Provides a forum for the exchange of non-competitive information on all phases of color marketing •Members forecast color directions across all industries • Global membership base • Global ChromaZone® Color Forecasting Workshops, Conferences and International Summit annually
Why do we Forecast Color Directions?
• Provides more time for planning and product development.
• Ensures you offer the right products at the right time.
• Ensures your products meet consumer desires & expectations.
• Ensures your products will compliment other product areas.
• Provides a competitive edge enabling you to Lead with confidence!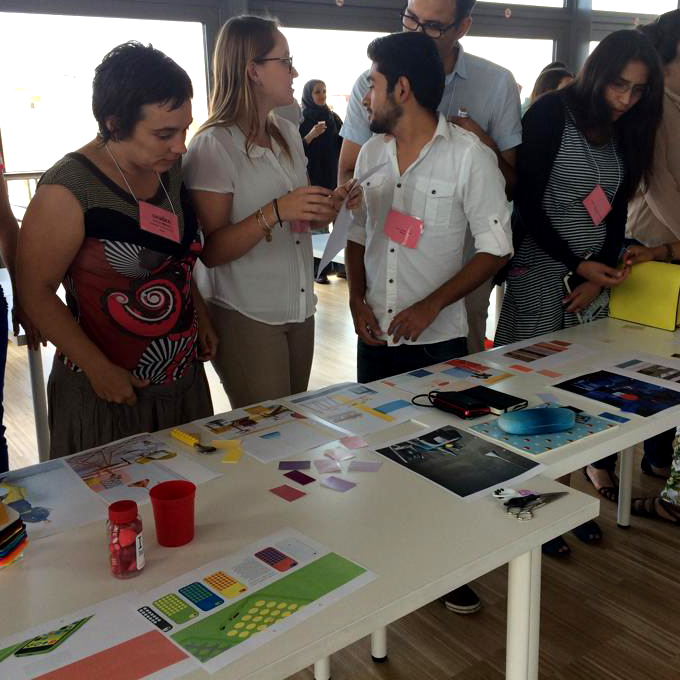 Where do We Forecast Color Directions?
CMG holds Global ChromaZone®, Color Forecasting Workshops, during which color professionals, like yourself, discuss and identify the trends and influences that are driving future color directions. As a ChromaZone® participant you will work together to share, discuss and develop future color stories and identify colors that emerge from those stories.
About the Workshop
Participants come prepared to engage by contributing their top 3 most important color stories, trends and driving influences in their industry two years out. As a registered attendee, CMG provides you with a detailed worksheet to aid in your color research and preparation of your presentation. Through visual imagery, written explanation, color chips, and product examples your presentation will communicate consistently to the group your forward-thinking (2 years ahead +) color and trends that direct the ChromaZone Final Report and Forecast.
Benefits of Participation
• Identify current successful colors to determine the evolution of future color directions. • Validation of your color stories during workshop discussions draw support for individual colors and stories for the ChromaZone Final Report. •Visual examples of participating company's current and future colors, stories and influences. • Validation of past CMG Forecast colors. • Access to attendee-only ChromaZone Final Report and 16 Forecast colors and notations. • Building your color tribe by working with color professionals. • Discussion on how these color directions can be applied across all industries. • Planning color 2+ years in advance offers plenty of opportunity to review and refine the future direction of your products. They offer directional change without completely abandoning your timeline to product launch. • Cross reference current color success stories and the most recent CMG forecasts.
ChromaZone® Final Report
Each ChromaZone® produces a digital color forecast of 16 colors and a written report on the color stories that support that forecast. The information gathered from each global ChromaZone® will become a part of CMG's broader color forecasting work and the results are consolidated in a process called Steering to produce the final color forecast for each international region and then the World Color Forecast.
As a participant in the ChromaZone you will receive a link to download the formal final ChromaZone Report and 16 Forecast Colors. Start applying these colors to your products two years ahead of industry to position your brand as a forward-thinking leader in your industry.
Who Should Attend?
Global manufacturers, brands, and marketers understand the importance of color marketing to their bottom line. Your company will benefit from creating research fueled and validated products in colors that sell. As a project manager, product developer, designer, manufacturer, CFM specialist, color specifier, and anyone who works with color for products you won't want to miss the important color discussions at the next ChromaZone, Conference and International Summit.
Attend Events
Strengthen your color marketing arsenal by attending color forecasting events.
Become a Member
The Premier International Association for Color Professionals®
Become part of the color tribe of color marketing professionals and grow your color marketing power.
Color sells and the RIGHT colors sell better!®